Peningkatan Ekonomi Masyarakat Melalui Koperasi Serba Usaha "Ribath Darul Maslahah" Di Masjid Besar Arribath Kec. Jogoroto Kabupaten Jombang
Keywords:
Economic, Cooperatif, Mosque
Abstract
Of the several problems based on the mapping of problems carried out at the beginning of this service activity which is the cause of the inhibition of the development of the "Ribath Darul Maslahah" Cooperative, the Great Mosque of Arribath, Jogoroto District, among others, are 1. Community Perception 2. Human Resources 3. Management Management 4. Capital. However, after socialization and training, some of these problems can be resolved, although not yet fully resolved. It is proven that from the side of the cooperative members, with the cooperative training, the members can understand the existence in depth because the cooperative is related to its main finances so that members understand the credit debit and profit calculations based on the RAT each year. And the current condition of the existence of cooperatives can increase the income of the surrounding community, with a very small percentage due to the covid-19 pandemic, which has a huge impact on the economic sector and people's income. If the people's income increases, the basic savings and voluntary savings can be increased. So that the cooperative's ability to expand the business is even wider. And finally, it can further increase the income of members and the surrounding community.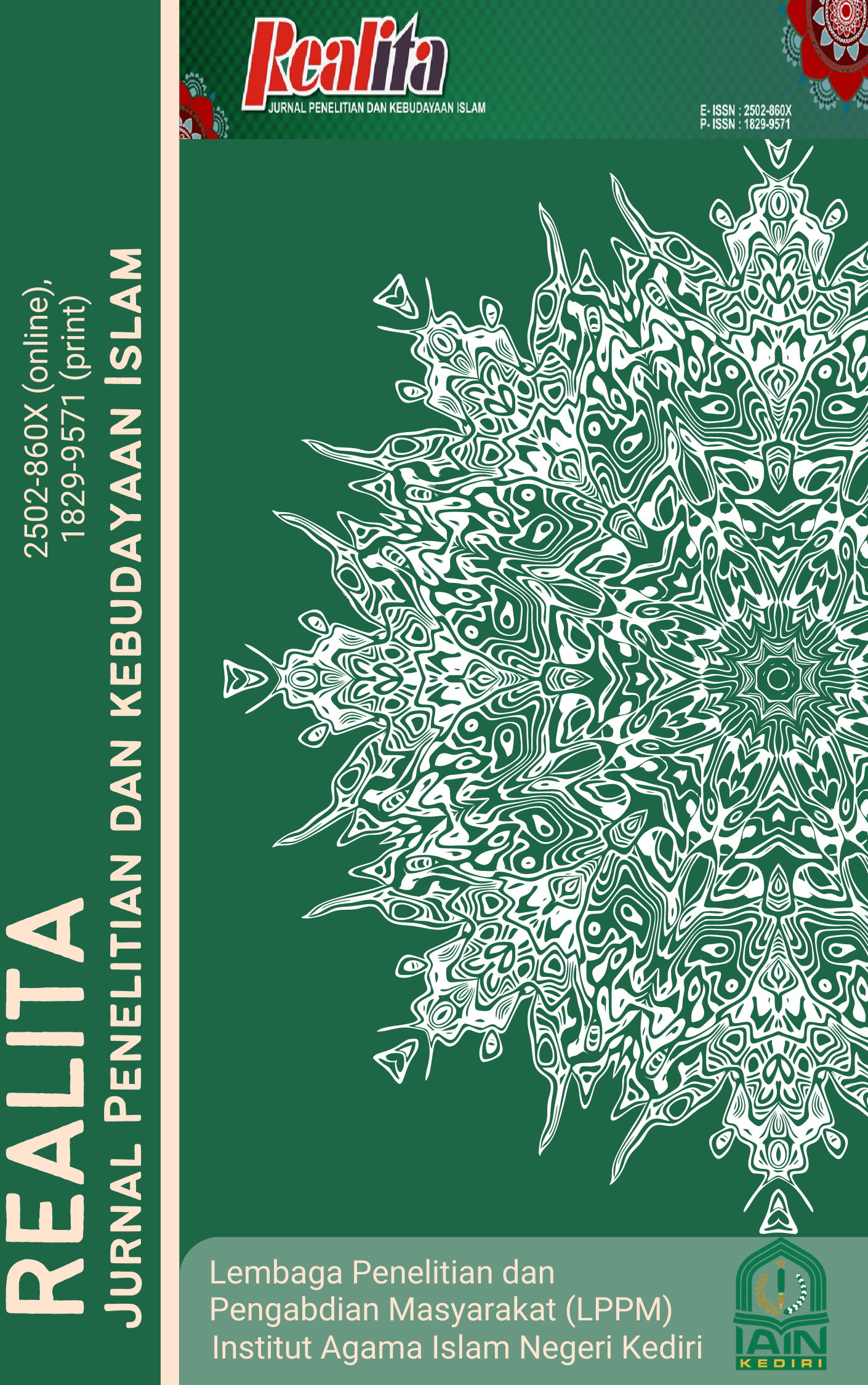 Downloads
How to Cite
Samsuri, A. ., & Muttaqin, A. . (2022). Peningkatan Ekonomi Masyarakat Melalui Koperasi Serba Usaha "Ribath Darul Maslahah" Di Masjid Besar Arribath Kec. Jogoroto Kabupaten Jombang. Realita : Jurnal Penelitian Dan Kebudayaan Islam, 19(1). https://doi.org/10.30762/realita.v19i1.4077